Be The Reason A Child Succeeds
Our kids have BIG dreams. Help them have even bigger futures.
Your tax-deductible year-end gift provides children in Central Texas with the support they need to make their dreams come true.
Your support matters. And, thanks to our generous donors, gifts up to $15,000 made before December 31st will be matched, making your gift – and your impact – go twice as far.
Make a gift that lasts a lifetime.
Give Hope.
Give Help.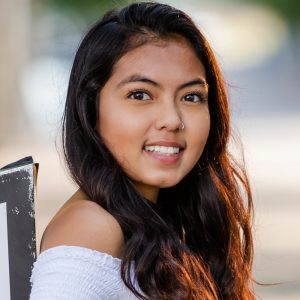 Alyzeah wants to be an entrepreneur and a real estate agent.
She loves the idea of working independently and being her own boss.
Her hope is to create a business focused on children and a brand that inspires positivity in the world
Jestek wants to be a mechanical engineer.
He loves math and enjoys solving analytical problems and puzzles.
He hopes to use his skills and passions to give back to the community that has given so much to him.
Don't forget, gifts
made before midnight on December 31st will be doubled!
Our year-end goal is to raise the funds needed to take 50 children off of our wait list and place them in mentoring relationships that help them succeed in life.
$1,250 will support one mentoring match for an entire year.
Thanks to Central Texas' generous support so far, we have already raised enough to support 25 new mentoring relationships!
Help us keep the momentum going!

Gifts may also be made by check to "Big Brothers Big Sisters of Central Texas" and mailed to:
Big Brothers Big Sisters of Central Texas, PO Box 4555, Austin TX 78765
In order for BBBS to receive a matching donation that doubles the impact of your gift, mail must be postmarked by December 31, 2019.