Give a Little a Fresh Start: Volunteer
As a Big Brother or Big Sister you can change a child's life for the better, forever. A little bit of time can make a lifetime of difference to a child.
Make a Big Impact: Give
For as little as $20 you can provide children with greater opportunities for success. Your gift is an investment in a child's future and a powerful way to give back.
OUR MISSION:
Create and support one-to-one mentoring relationships that ignite the power and promise of youth.
OUR VISION:
All youth achieve their full potential.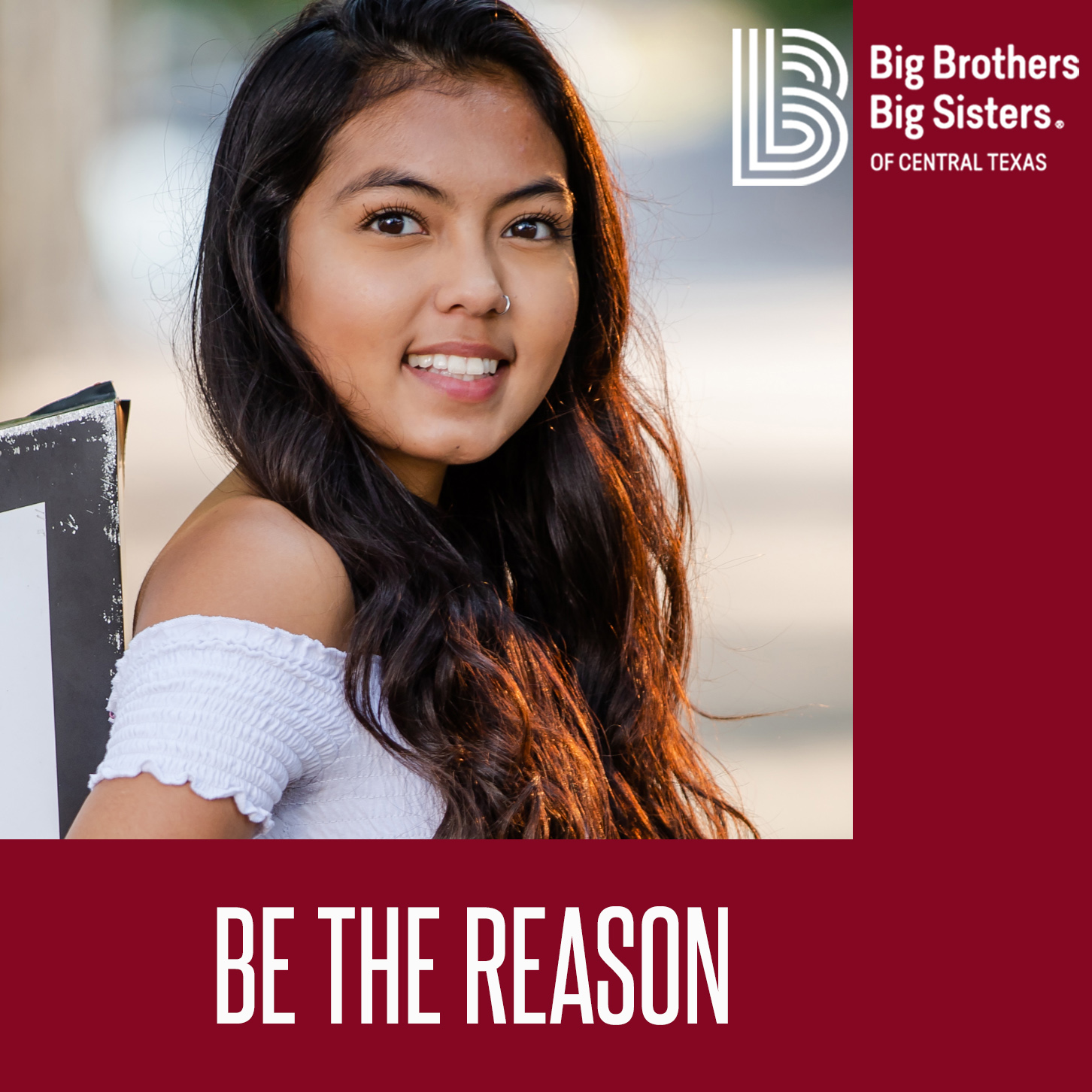 Be the reason a child succeeds.
We're half-way to our goal of raising the funds needed to create 50 new mentoring matches by year-end. Your gift to BBBS will help us get there!
And, thanks to our generous donors, gifts up to $15,000 made before December 31st will be matched, making your gift – and your impact – go twice as far.
Help kids with BIG dreams have even bigger futures. Give now: https://give.classy.org/bethereason19.

CHANGE A LIFE Mentoring Matters. Youth involved in our program do better in school, have better relationships with their parents and peers, avoid risky behaviors and go on to college at rates higher than the national average.

GIVE BACK Giving back to the community is rewarding. By remembering those who helped you, you can "pay it forward" and make a difference for others.

HELP YOUR COMMUNITY Strong kids build strong communities. Mentoring relationships help kids become active members of their community, influence their friends and family to do the same, and create a positive impact on the community as a whole.

IT'S FUN You can keep participating in the kinds of activities you already enjoy. Odds are, you'll have even more fun when you share your interests with your Little—and you'll be making a life-changing impact at the same time.

ALL WE ASK IS TIME There is no cost to enrolling in our program, but the benefits are priceless. By giving just a little time each month, Bigs provide a positive, supportive friendship that helps Littles achieve their goals. Time together makes all the difference.