0
%
of Littles maintain or improve their grades
0
%
of Littles intend to finish high school
0
%
of Littles maintain or improve relationships with their parents
0
%
of Littles say their relationship with their Big is very important to them
What We Do and Why It Matters
Big Brothers Big Sisters of Central Texas exists to help children succeed in life. We do this by matching children ages 6 and above with caring adults who serve as mentors, advocates, resources, and guides. Volunteers commit to meeting with their Littles 3 to 4 times per month for a minimum of one year. Our professional staff are there every step of the way to solve problems and support each match's success.
BBBS serves approximately 1,000 children in Travis, Williamson and Hays counties each year. Our proven model of one-to-one mentoring helps kids build the skills and capacities that lead to lifelong success.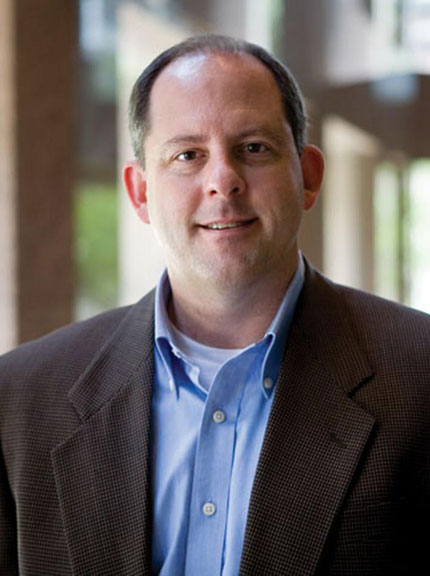 Brent Fields, CEO
Brent joined Big Brothers Big Sisters of Central Texas in 2008, after nine years of service as a Vice President with the American Heart Association. He has more than 30 years of management experience in the fields of education, healthcare, human services and counseling. Brent holds a bachelor's degree in Communications, a master's degree in Education, a clinical education residency in Counseling, certification training in Health Promotion Management, and is currently completing a Ph.D. in Educational Leadership and Policy at the University of Texas at Austin.
A former Big Brother, he and his partner, Suzette, are members of our Giving Society. Brent has actively served in leadership roles with BBBS at the state and national level – President, BBBS Texas State Association; President, BBBS National Large Agency Alliance, and various task force groups and committees.
State of the Agency
Big Brothers Big Sisters of Central Texas has reached an unprecedented moment in time—one made possible by the contributions of those who have come before us, and those who continue to partner with, and invest in, us. We have:
moved into a new facility

launched new initiatives

received local and national awards

strengthened our professional team

raised our performance measures to an all-time high
We have a dynamic professional team, new space, and a mentoring model that works.
While we serve approximately 1,000 children each year, as many as 500 children are waiting for our services at any given time. We must raise the funds to provide these children with the life changing mentoring relationships they so richly deserve. We hope that you will join us in meeting this challenge and providing new opportunities for these children.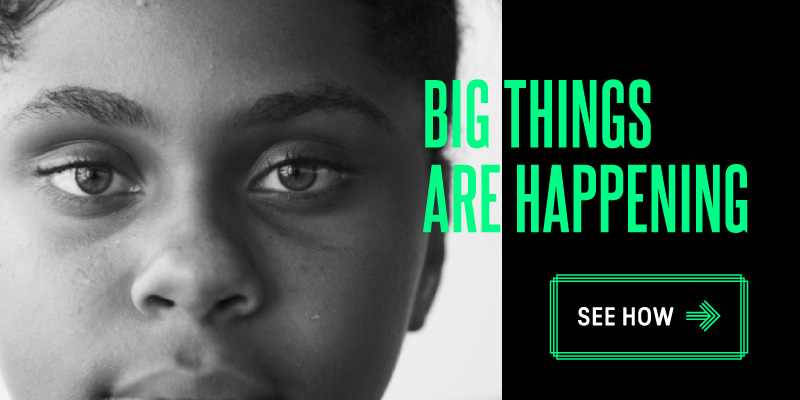 Facilities/Mentoring Center
Big Brothers Big Sisters of Central Texas opened its new Bennett-Rathgeber Mentoring Center in October of 2016. Located in East Austin's Robert Mueller Development, the state-of-the-art facility provides more than 20,000 square feet of administrative and program space, enabling BBBS to better serve clients, volunteers and the community as a whole. With room to grow, we look forward serving even more children and families in the years to come, providing professionally supported one-to-one mentoring relationships that change their lives for the better, forever.
Agency History
BBBS has a rich history grounded in East Austin, one of the primary communities we serve. In the early 1960's, East Austin community leader Lonnie McArthur and Father Richard McCabe, Director of Catholic Charities of Austin, worked to bring together boys in need with positive adult role models. Beginning as a modest program that served just five mentoring matches in 1963, today we serve nearly 1,000 children each year.
Over the decades, BBBS has broadened its impact by extending services to girls as well as boys, and by developing targeted programs to address the needs of specific populations, including youth transitioning into adulthood and children of military personnel. Big Brothers Big Sisters of Central Texas was also the first chapter nationwide to establish a scholarship program to encourage Little Brothers and Sisters to complete high school and pursue a post-secondary education. 
For more than 50 years, BBBS has provided children facing adversity with professionally supported one-to-one mentoring relationships that change their lives for the better, forever. Thanks to the ongoing dedication and generosity of staff, volunteers, families, donors and community partners, we look forward to many more years of working toward our vision that all children succeed in life.
One of the most rewarding ways to get involved with Big Brothers Big Sisters is to work with us. A career with Big Brothers Big Sisters is an opportunity to merge your talents and personal values with your desire to make a difference.
BBBS not only helps kids become their best selves, but also nurtures our employees' personal growth. We are committed to attracting and hiring staff that care about our community, its kids, and their families.