Bowl For Kids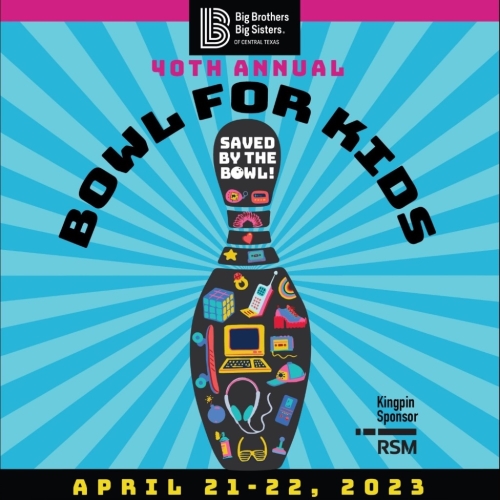 We're transforming Highland Lanes into Bayside High as we go back to the 90s for Big Brothers Big Sisters of Central Texas' 40th Annual Bowl for Kids!
Join Screech, Zach Morris, Slater, and more than 500 Central Texas community members and businesses in raising money to support mentoring relationships for more kids in our community.
This two-day, themed bowling event provides the funding needed to bring caring, adult mentors to more children who need them. 100% of funds raised through Bowl for Kids are used to provide mentoring services to children in our community.
Learn more here!